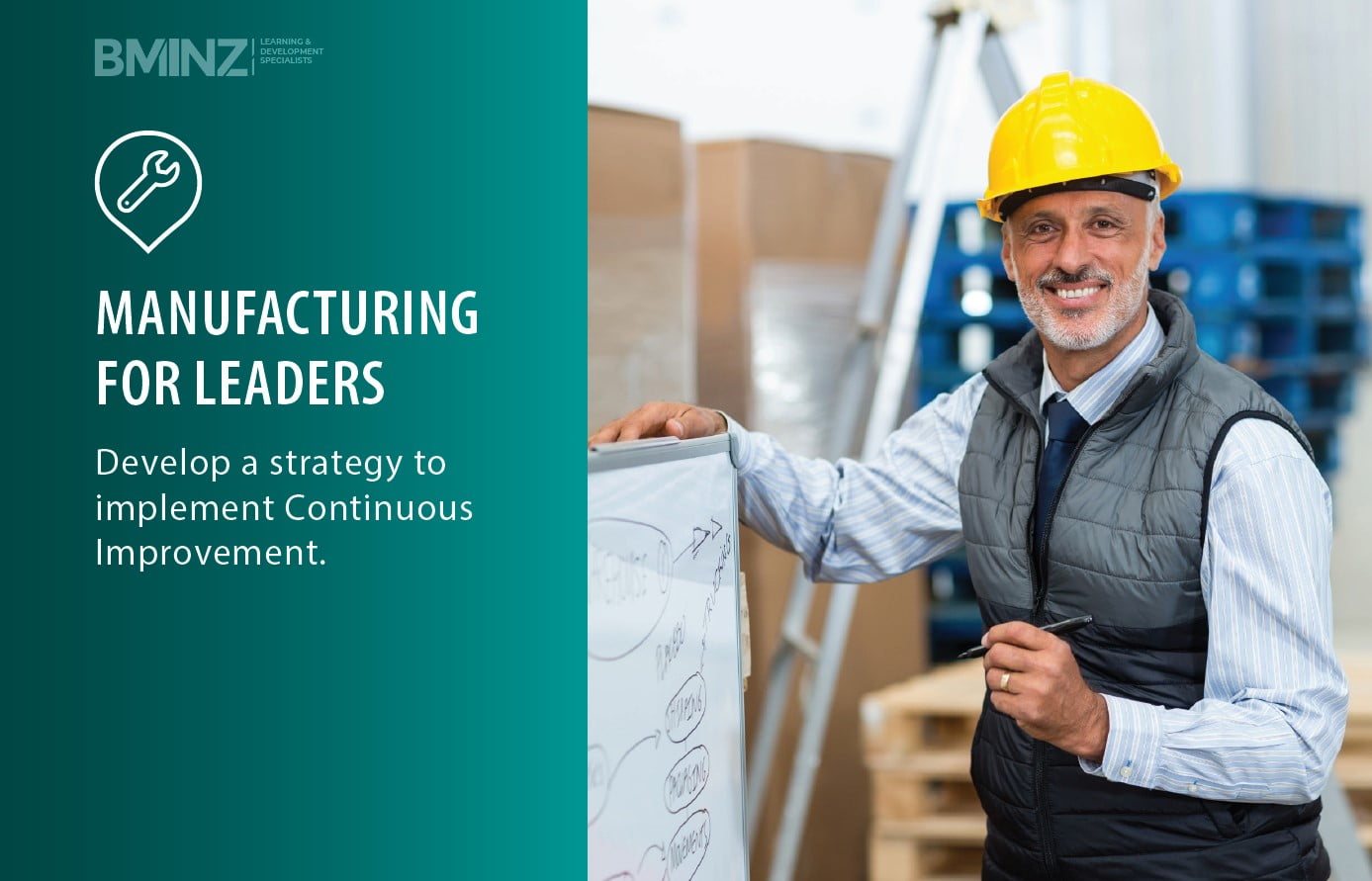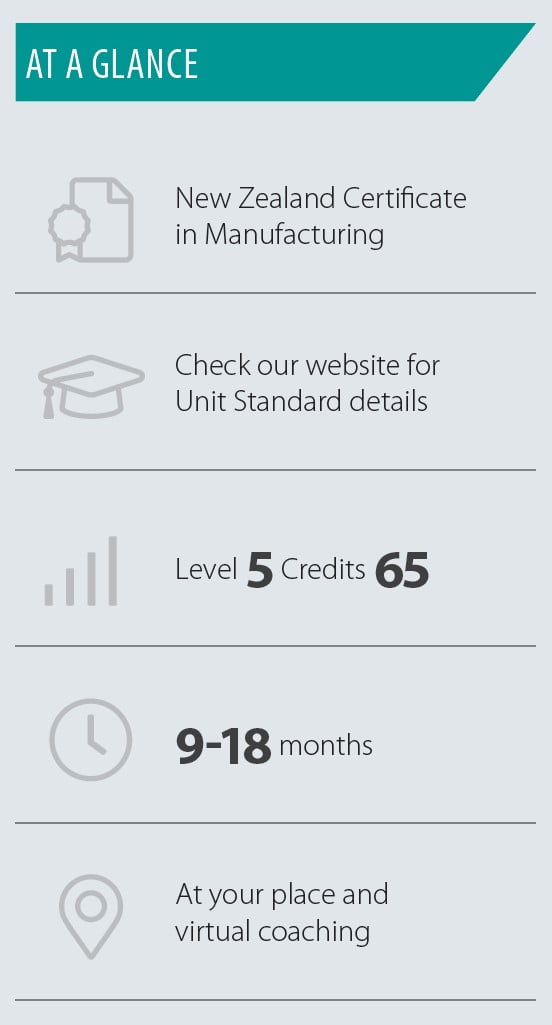 DEVELOP SYSTEMS AND STRATEGIES TO IMPLEMENT AND MANAGE CONTINUOUS IMPROVEMENT.
This course is for experienced people in leadership roles.
People achieving this qualification will be able to identify and manage key performance indicators (KPIs), improve productivity and quality outcomes.
When you achieve this qualification, you will be able to:
› Manage adherence to compliance standards.
› Apply quality assurance to improve end-product quality.
› Achieve and improve KPIs.
› Troubleshoot and resolve production issues at the process level.
› Deliver measurable improvement to productivity and quality.
EMBEDDING LEAN PRINCIPLES
Analyse, map and manage a value stream using continuous improvement processes.
› Define the customers' needs.
› Assess the value added at each step.
› Reduce waste.
› Liaise regularly with chain members.
› Monitor the value added at each step.
› Continue to reduce waste.
Develop quick changeover procedures using Continuous Improvement process
› Analyse the changeover.
› Apply quick changeover principles.
› Implement new changeover standard procedures.
Develop or improve a Balanced Scorecard and facilitate its use for improving performance in the workplace.
Facilitate holistic culture improvement in an organisation using Continuous Improvement.
Analysing the competitive operational techniques being implemented in the organisation and the stage of implementation, including identifying people, related needs and issues
› Using formal problem solving procedures, such as root cause analysis (RCA)
› Developing formal and informal communication procedures with others in the work area, team leaders and other employees relevant to competitive systems and practices
› Establishing processes for communicating the organisation's goals and KPIs, especially in regards to standardisation, elimination of waste and quality changes
› Establishing sources of assistance in the organisation for people experiencing difficulty with competitive systems and practices changes
› Interpreting procedures and instructions relevant to your own expertise for others
ENTRY CRITERIA
To be eligible to enrol in this programme you must meet the following entry criteria:
› Be aged over 16 years old.
› Be a Citizen or Resident of Australia or New Zealand.
› Open entry. There may be availability to train through your ITO (Industry Training Organisation). BMINZ will work with you to ascertain if you are eligible for a training subsidy through your ITO.