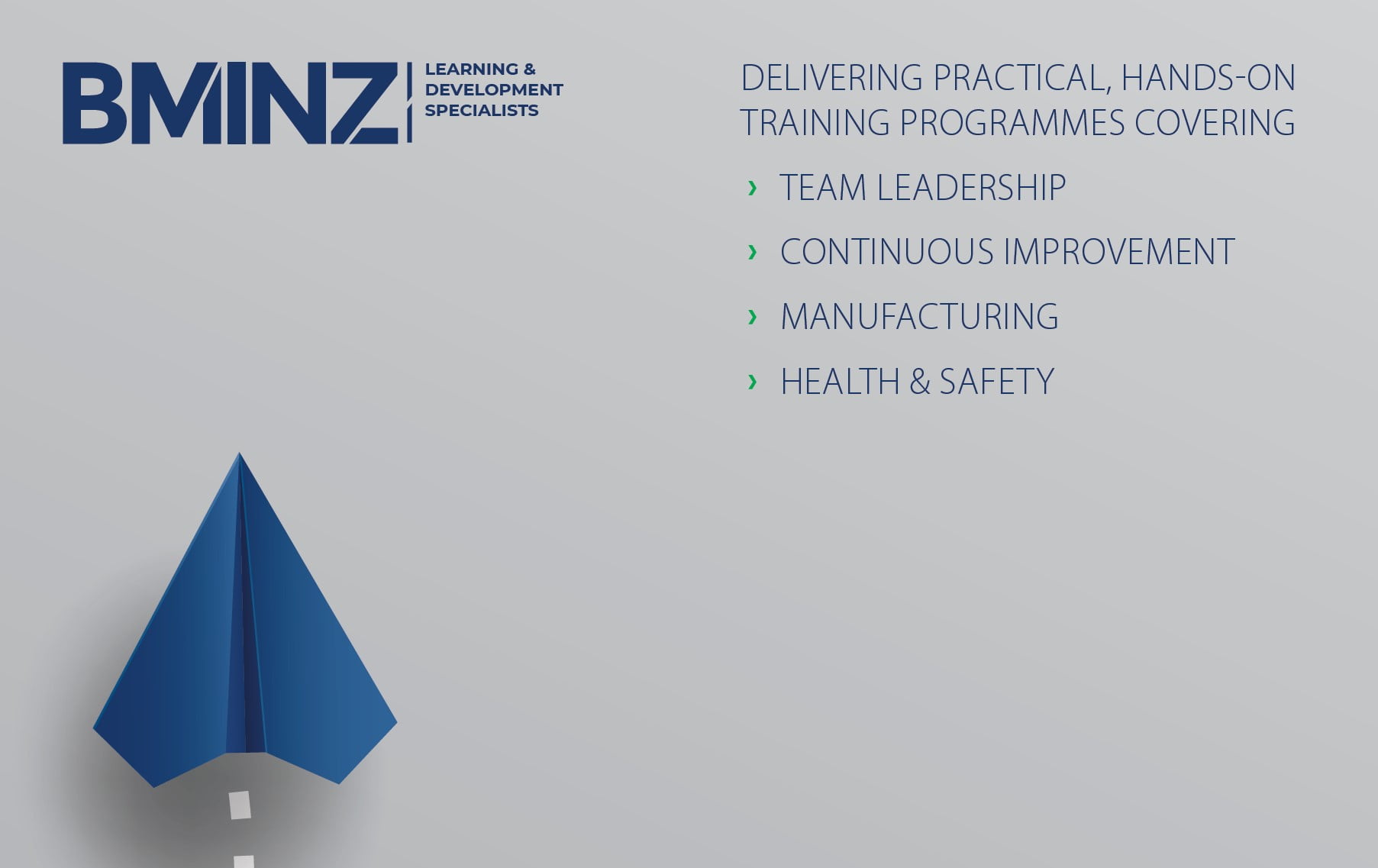 BMINZ are learning and development specialists who deliver practical hands-on training to workplaces throughout New Zealand.
The BMINZ Team have been delivering workplace development solutions since 2012. Each BMINZ Facilitator has worked at every level in industry, bringing a high level of knowledge, skill and experience to their engaging training workshops.
BMINZ believes every workplace should be provided the opportunity to unlock their potential, shift perspective and feel empowered through learning and development opportunities.
BMINZ are an NZQA registered and accredited Private Training Establishment (PTE).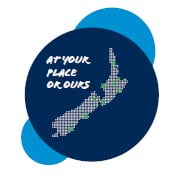 Upskilling teams in the following areas:
• Team Leadership
• Health and Safety
• Continuous Improvement
• Manufacturing

Supporting business improvement by enhancing:
• Culture & Communication
• Quality
• DiSC Profiling
• Problem Solving
• Project Management

Creating simplistic and engaging workplace documents including health and safety packages,
SOPs, in-house training material and competency assessments.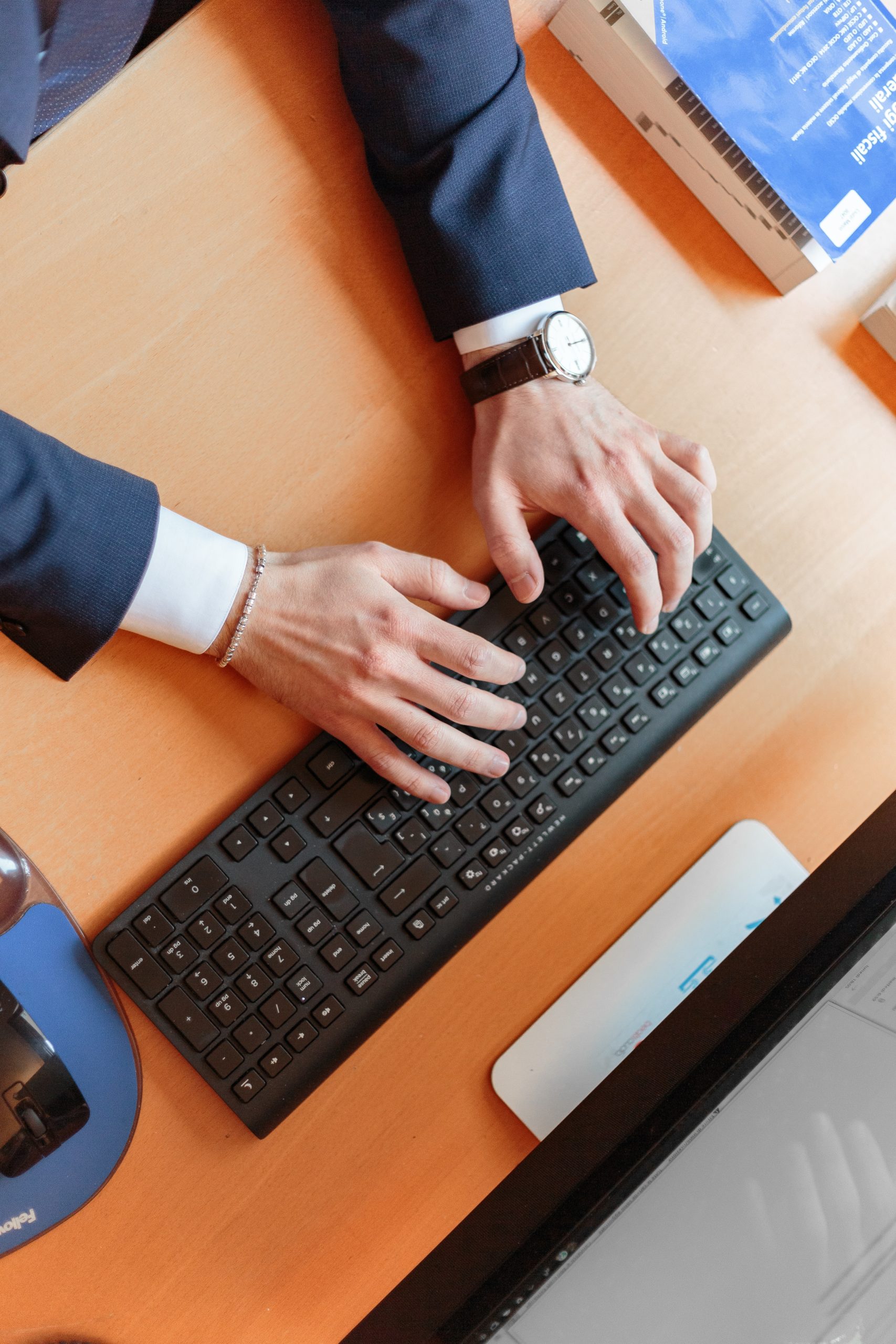 BMINZ is a leading provider of practical, hands-on workplace learning and development programmes.
With a unique delivery style and engaging approach, BMINZ are able to provide tailored solutions to implement positive workplace culture change.
Currently engaged by several major New Zealand and International businesses to deliver and coach learning and development programmes, BMINZ have 'life and technically' experienced facilitators located across New Zealand.
We are a highly values-driven business who exist to Create Extraordinary Futures for both businesses and individuals.
Our values guide our daily decisions, how we work, the programmes we develop, who we recruit, and how we live.

Giles Day
Business Excellence Director
Giles Day is the Business Excellence Director and Expert Consultant for BMINZ Ltd.
BMINZ Ltd set themselves up to achieve a High Impact style of learning, working toward business improvement.
Giles has worked in processing and manufacturing for more than 20 years in operations management roles as well as consulting, and tutoring at Waiariki Institute of Technology.
Giles and the team specialise in training up to Level 5 CMI (Lean Manufacturing) and to Black Belt in 6 Sigma. Giles is also an entertaining and inspiring public speaker, speaking at events around the country on implementing Lean thinking and Health & Safety in the workplace.
"Our training and assessing methods are interactive and much of the time is spent working with employees implementing the learning. I believe this is our point of difference and the reason we are able to clearly link the learning to your business objectives."
We look forward to working with you and your team.
Tania Noah
Operations Manager
Tania Noah is an experienced, hands-on consultant and facilitator with 18 years experience in manufacturing, operations, people and organisational development roles.
She has worked with organisations to help improve capability in operations, Lean manufacturing, leadership and business problem solving, and decision making.
Accredited to facilitate Kepner-Tregoe's series of problem solving and decision-making methodologies, Tania has lead key strategic facilitations to improve business performance, develop strategic plans, recovery plans, critical decsion making and operational performance improvements.
Tania is experienced in delivering and coaching top managers in behavioural leadership using Human Synergistics' Life Styles Inventory (LSI) tools.
Personally, Tania thrives on developing and growing the potential of individuals. She works privately with several developing leaders in a coaching capacity, bringing an energetic and intuitive leadership style that drives engagement and collaboration.
With a career in manufacturing operations, human resources and training development, Tania draws on a range of experiences to balance the commercial needs of a business with 'doing right' by their individuals.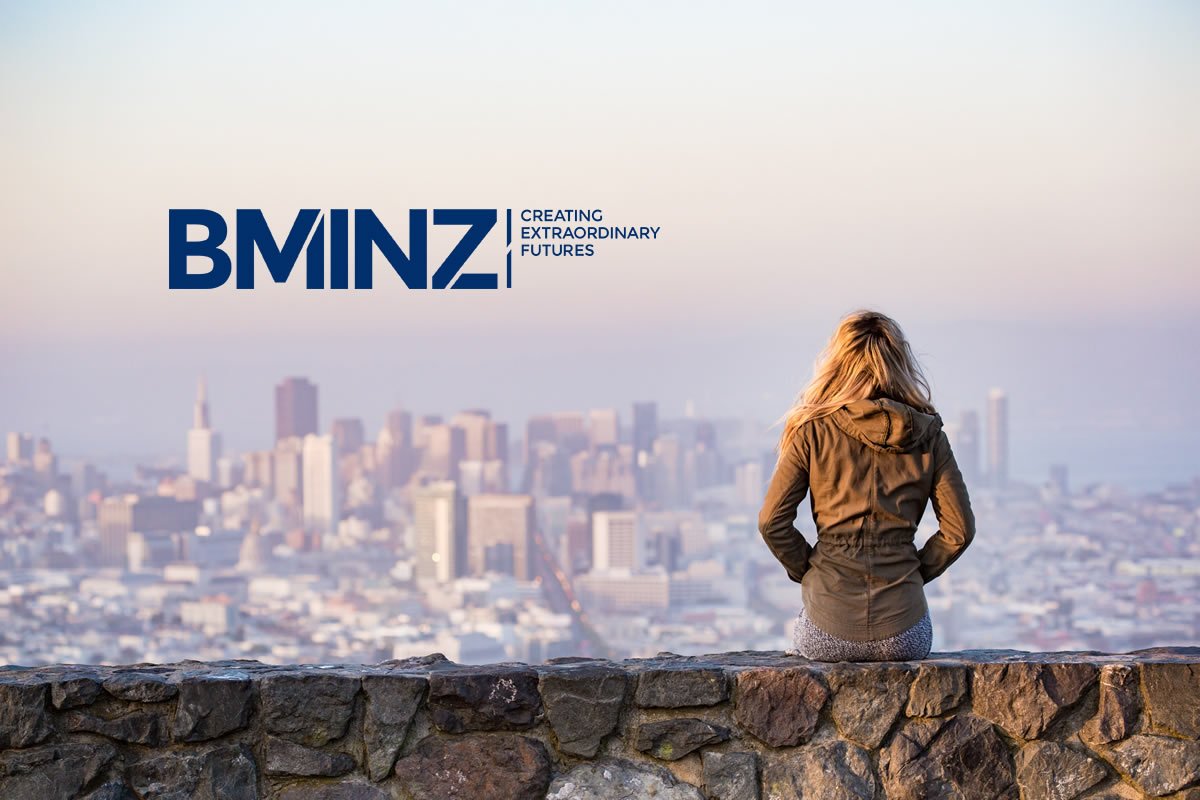 BMINZ maximise business and people potential by translating your
organisational goals into practical learning and development solutions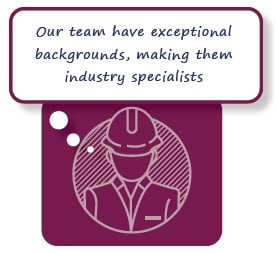 Appreciating many people learn by 'doing' – our delivery style supports learners at every level.
Using a combination of short training room sessions and on-the-job coaching, BMINZ quickly converts learning to practical
application with realistic, interactive and highly visual training sessions.
BMINZ use 'real' examples so learners can relate learning concepts to their day-to-day role.

• streamline processes
• Reduce waste along your
supply chain
• gain cultural shift – everyone
working towards common goals
and embracing change

• enhance knowledge and skill
• encourage contribution and
collaboration
• gain recognised New Zealand
qualifications

• increased value – always
delivering the right quality
product, on time, every time
• growth / expansion
opportunities
Our values guide
our daily decisions,
how we work,
the programmes we develop,
who we recruit,
and how we live