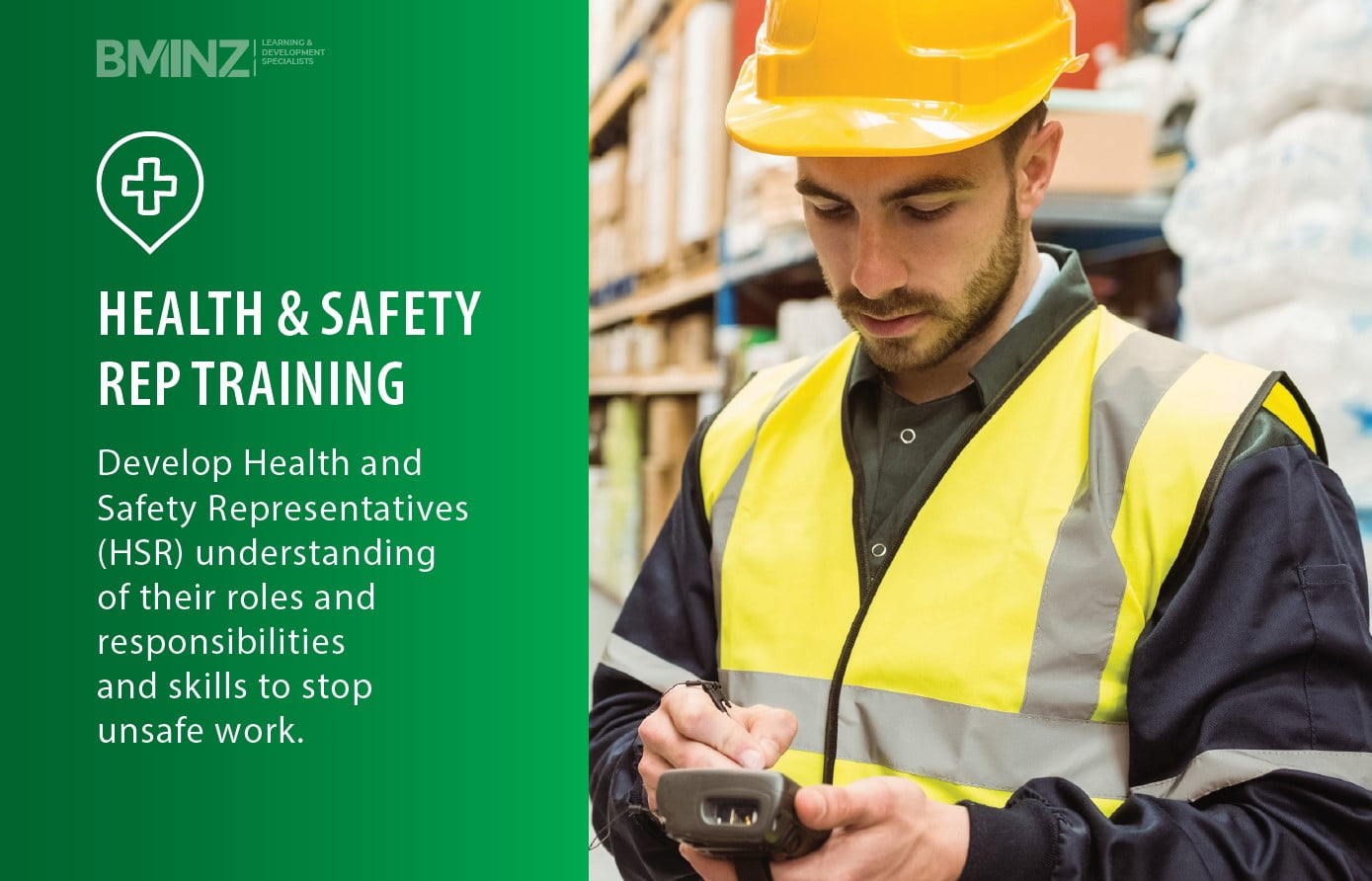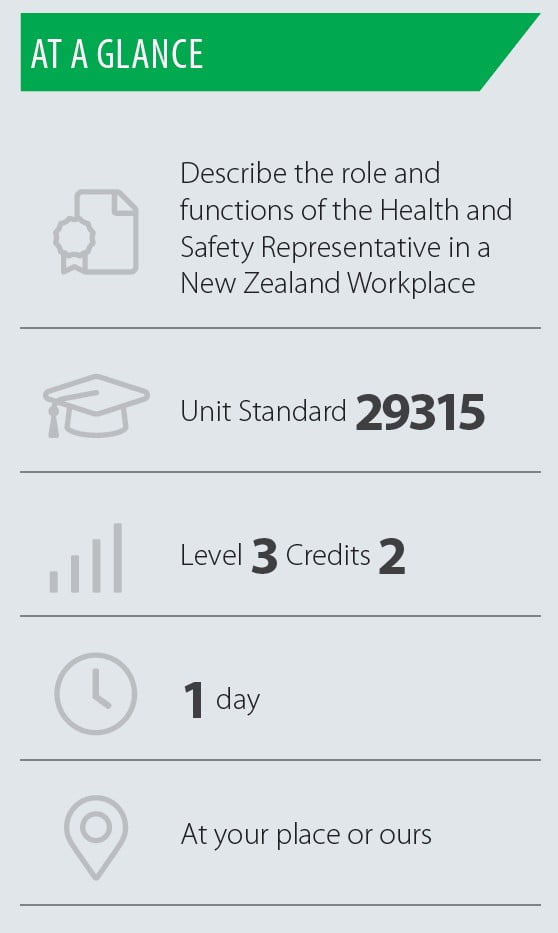 COVERING HEALTH AND SAFETY REPRESENTATIVES CAPABILITY
People enrolled in this course will understand the functions and powers available to them as a Health and Safety Representative under the Health and Safety at Work Act (2015).
Health and Safety Reps have a responsibility and power to advocate on behalf of their workmates.
HSRs provide workers with a formal, visible way to contribute to workplace health and safety, and they encourage worker participation while supporting worker engagement.
HEALTH AND SAFETY REPRESENTATIVE
We use our workplace training techniques to cover situations and scenarios that bring to life the essential role of a HSR, and how an effective HSR functions with the PCBU, workplace and WorkSafe.
In this course the trainee will:
› Gain an understanding of legislation (HSWA 2015) to identify roles and functions of an HSR, and the obligations of a PCBU and WorkSafe when supporting HSRs
› Understand their role in advocating on behalf of workers, providing support for effective reporting of issues and other H&S communications, as well as support when returning to work following an incident
› Master the risk management process and the importance of communication with workers and management
› Describe the purpose, procedures and obligations relating to a Provisional Improvement Notice (PIN)
› Identify the rights and process for stopping unsafe work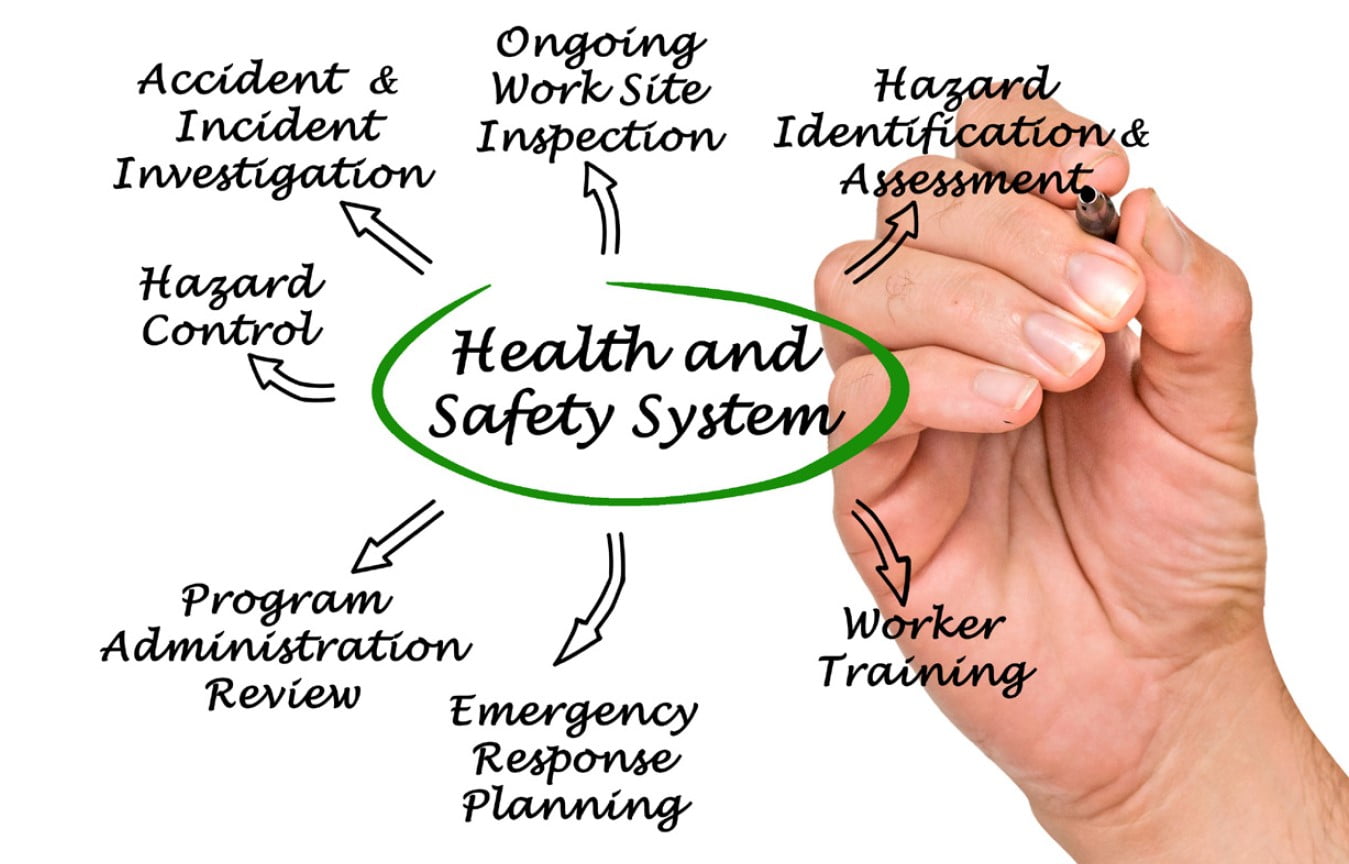 ENTRY CRITERIA
To be eligible to enrol in this programme you must meet the following entry criteria:
› Be aged over 16 years old
› Be a New Zealand or Australian Citizen or Resident
› Open entry. There may be availability to train through your ITO (Industry Training Organisation). BMINZ will work with you to ascertain if you are eligible for a training subsidy through your ITO.