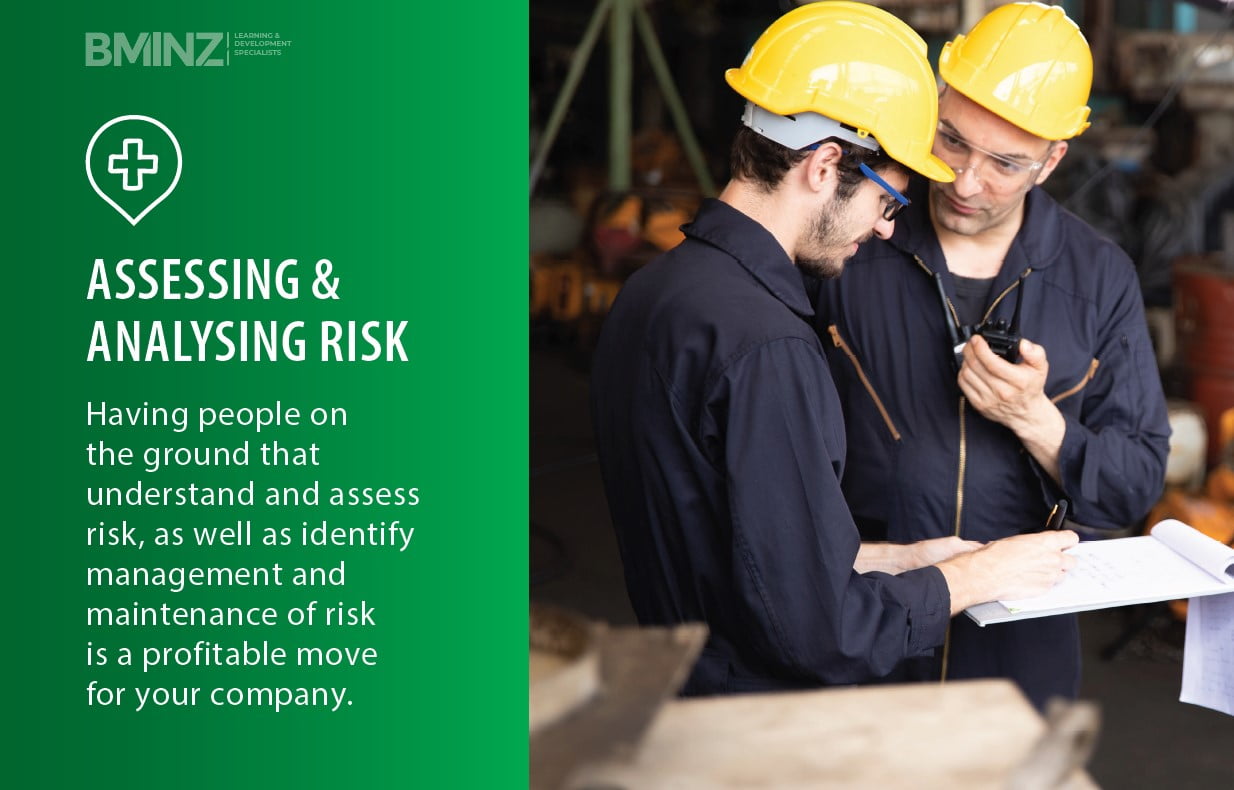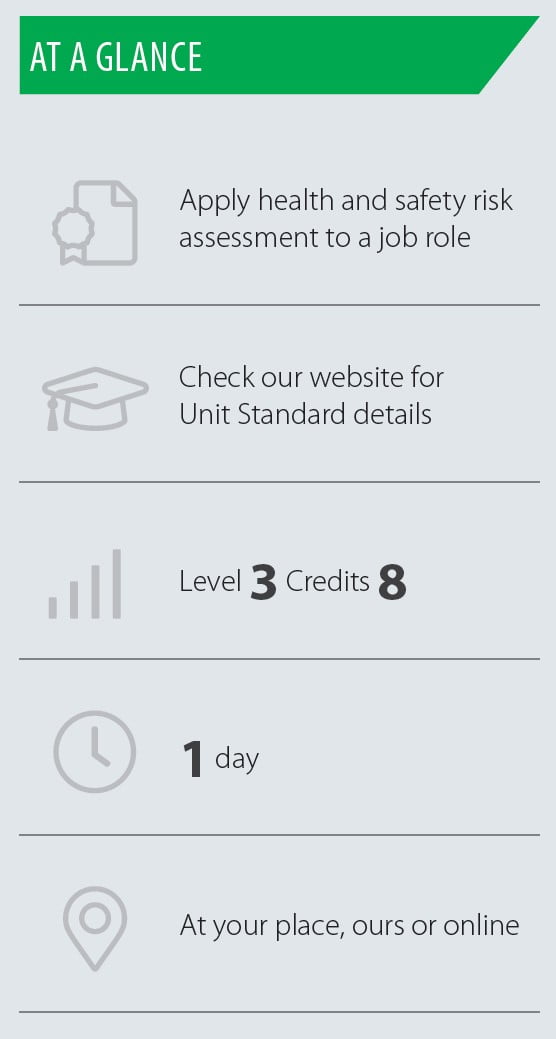 START BUILDING YOUR RISK MANAGEMENT CHAMPIONS
Identifying and assessing risks to ensure that workplaces stay safe is a critical skill. All workplaces can benefit from a risk assessment based approach for continued health and safety.
By completing this course you will be able to have the knowledge to apply the principles of health and safety risk assessment in the workplace while understanding industry good practice.
RISK ASSESSMENT AND JOB SAFETY ANALYSIS
This programme is aimed at people at every level within an organisation.
Learners develop their risk assessment and risk management skills through interactive scenarios and course discussions that give them a broad understanding to take back to their workplace.
In this course the trainee will:
› Identify legislative and industry requirements for reducing risk on the job
› Understand the risk assessment process for creating an ongoing risk improvement cycle
› Identify hazards and evaluate their risk using a risk matrix tool, allowing you to prioritise and target your health and safety efforts to the right place at the right time
› Identify effective risk management solutions with the support of the Hierarchy of Controls
› Enhance risk monitoring and maintenance processes to reduce future risk
ENTRY CRITERIA
To be eligible to enrol in this programme you must meet the following entry criteria:
› Be aged over 16 years old.
› Be a Citizen or Resident of Australia or New Zealand.
› Open entry. There may be availability to train through your ITO (Industry Training Organisation). BMINZ will work with you to ascertain if you are eligible for a training subsidy through your ITO.