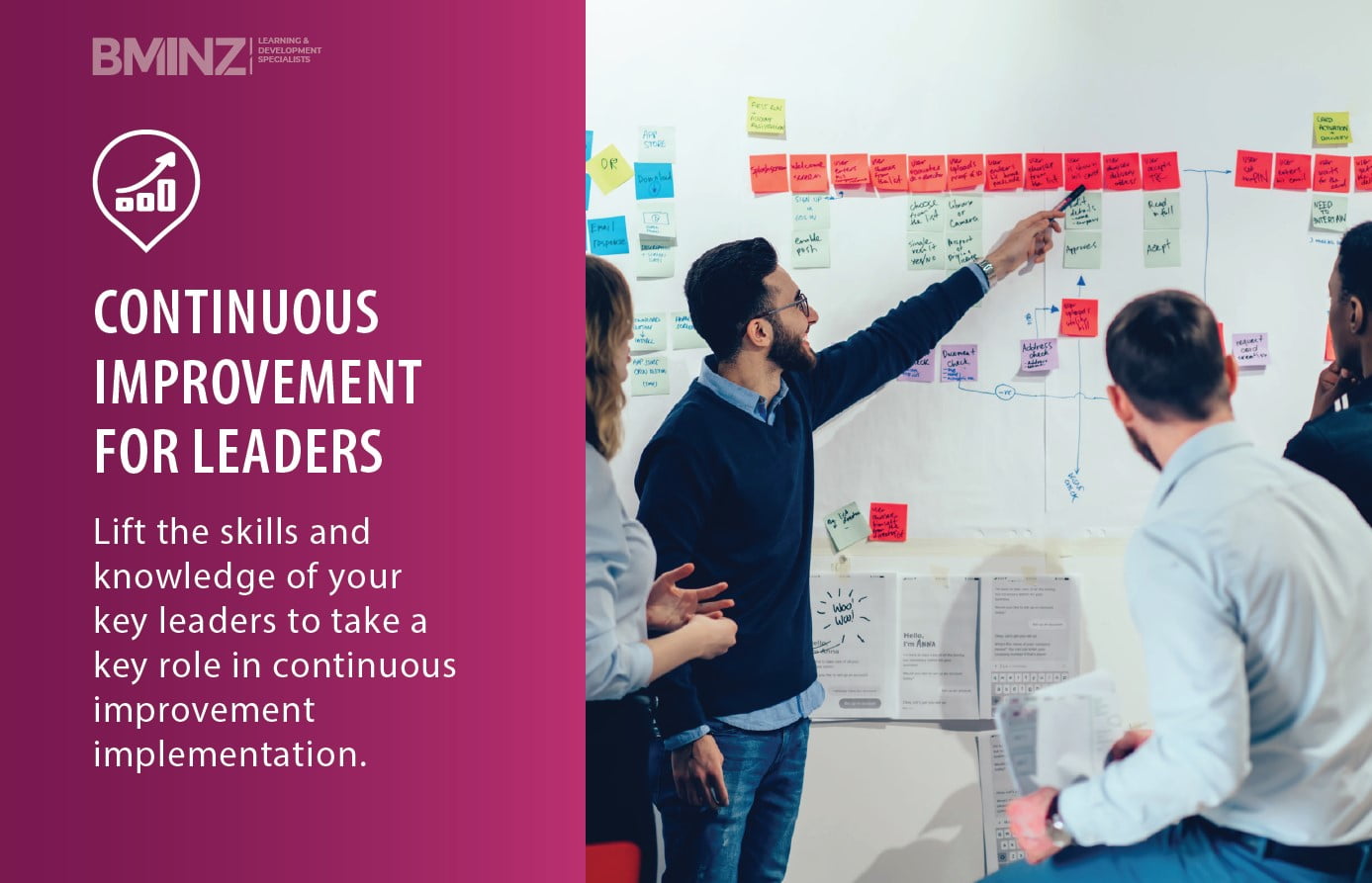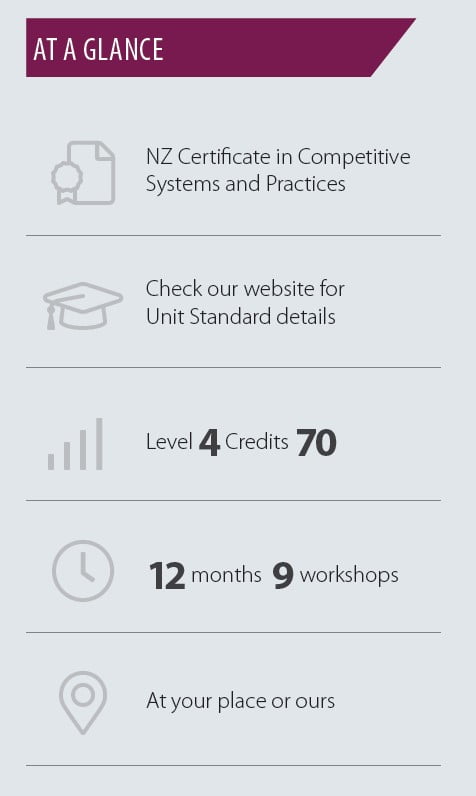 LEADING CONTINUOUS IMPROVEMENT IN YOUR ORGANISATION
After completing this course, your team leaders will be able to lead activities and support the change in culture that occurs when a workplace implements Continuous Improvement strategies.
This programme is for lean leaders to guide their team through.
Over this programme participants will learn how to:
› Lead an effective and engaged Continuous Improvement team
› Run a productive toolbox meeting
› Lead improvements in waste reduction and process mapping
› Lead 5S implementation
› Lead a standardisation process
› Lead problem solving and root cause analysis
› Monitor and manage quality.
CONTINUOUS IMPROVEMENT FOR LEADERS
This programme is aimed at team leaders who will have a key role in implementing a Continuous Improvement programme in your company. It is the next step in the Competitive Systems and Practices pathway.
This program takes team leaders through sound Continuous Improvement practices, that they can be applied with confidence in the workplace.
› Document value chain to identify opportunities for improvement
› Apply continuous improvement to improve processes
› Implement and monitor processes to ensure continuous improvements are sustained
› Facilitate change in culture through continuous improvement activities.

ENTRY CRITERIA
To be eligible to enrol in this programme you must meet the following entry criteria:
› Be leading a team or able to lead a team.
› Be aged over 16 years old.
› Be a Citizen or Resident of Australia or New Zealand.
› Open entry. There may be availability to train through your ITO (Industry Training
Organisation). BMINZ will work with you to ascertain if you are eligible for a
training subsidy through your ITO.