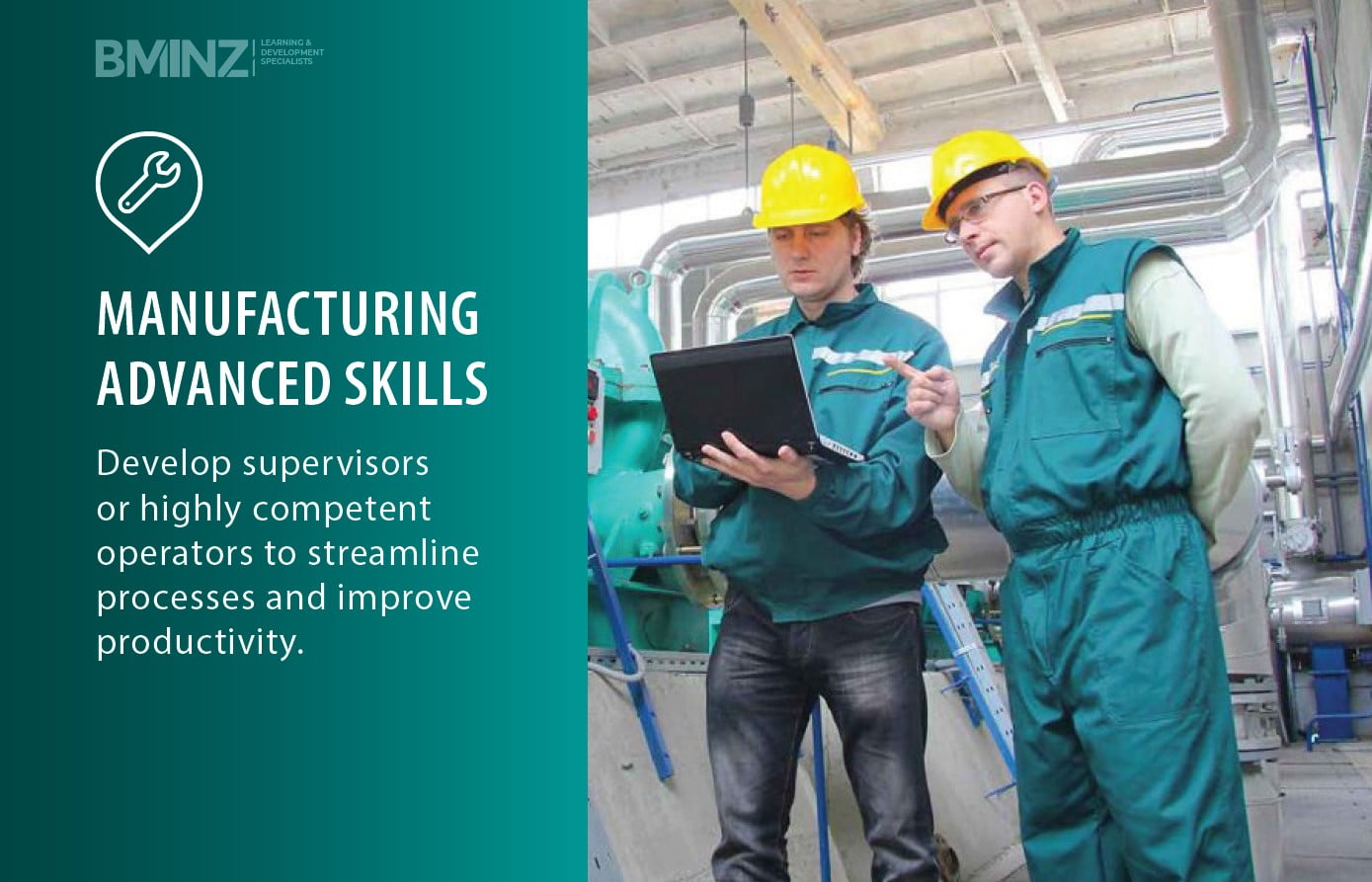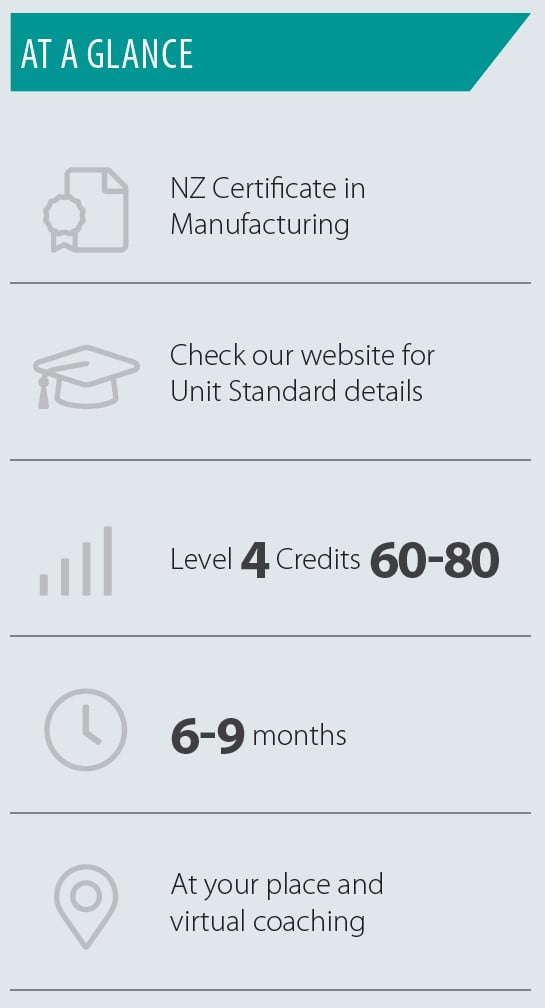 TRAINING YOUR MANUFACTURING LEADERS
This is the top level of the Manufacturing qualification.
Reward your leaders and managers with a qualification that recognises their expertise, while adding new technical abilities resulting in even more rewarding team outcomes.
Not all leaders are expert operators and not all expert operators are top leaders. Through this programme people will boost skills to gain an appreciation for both the technical and leadership aspects of manufacturing performance.
Building on the groundwork covered in the level 3 qualification, the level 4 programme provides supervisors and key people in your operation with the knowledge to set up, troubleshoot, coordinate, and maintain efficiency within the stages of the manufacturing process.
MANUFACTURING ADVANCED SKILLS
This programme is aimed at people who play an important part in supervising, leading or training others in the manufacturing process. Participants will gain further skills in understanding manufacturing processes, how to efficiently manage variables, key drivers of performance and effective coordination of a work area.
After completing this programme your workers will be able to:
› Identify, diagnose and rectify operational issues in a manufacturing environment
› Coordinate one or more stages of a manufacturing operation
› Set up and control equipment to meet daily production, safety and quality requirements of a manufacturing process.
Graduates of the Technical Support strand will also be able to:
› Use technical knowledge to complete tasks to support manufacturing operations.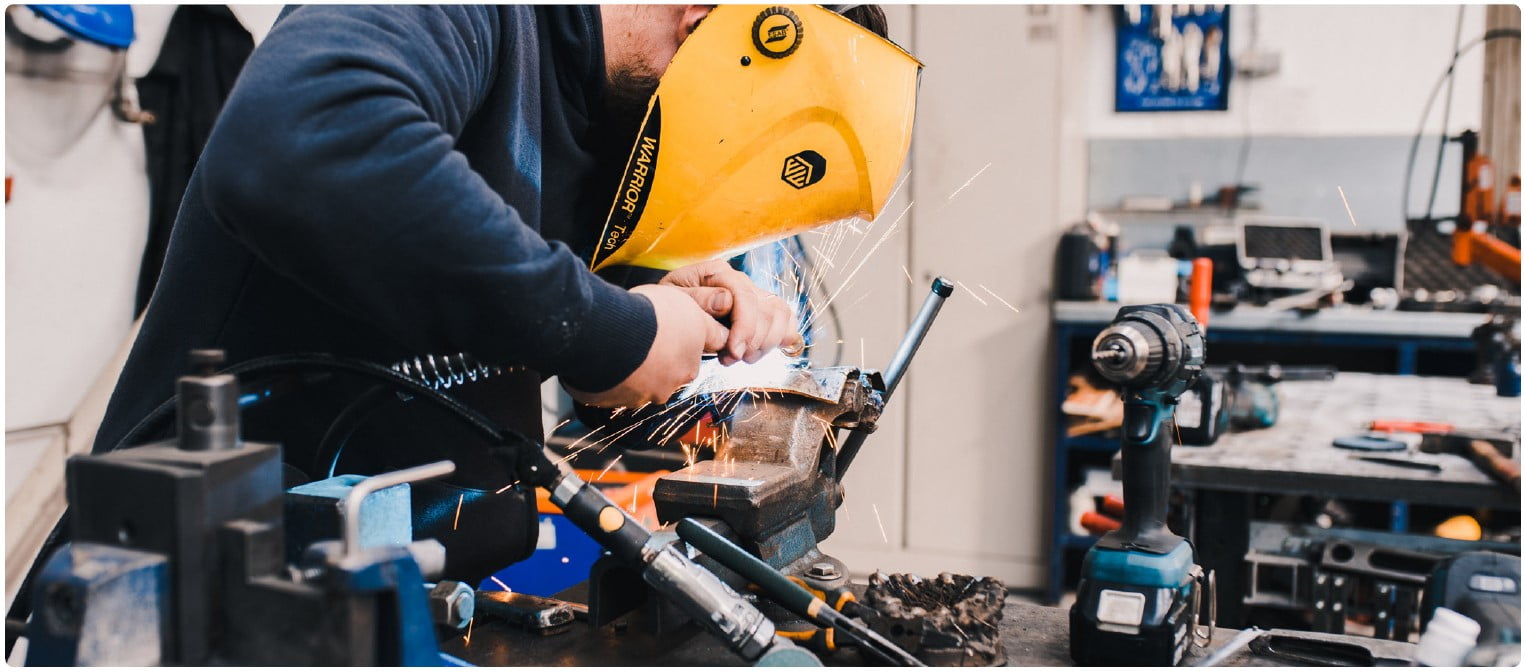 ENTRY CRITERIA
To be eligible to enrol in this programme you must meet the following entry criteria:
› Be aged over 16 years old.
› Be a Citizen or Resident of Australia or New Zealand.
› Open entry. There may be availability to train through your ITO (Industry Training Organisation). BMINZ will work with you to ascertain if you are eligible for a training subsidy through your ITO.