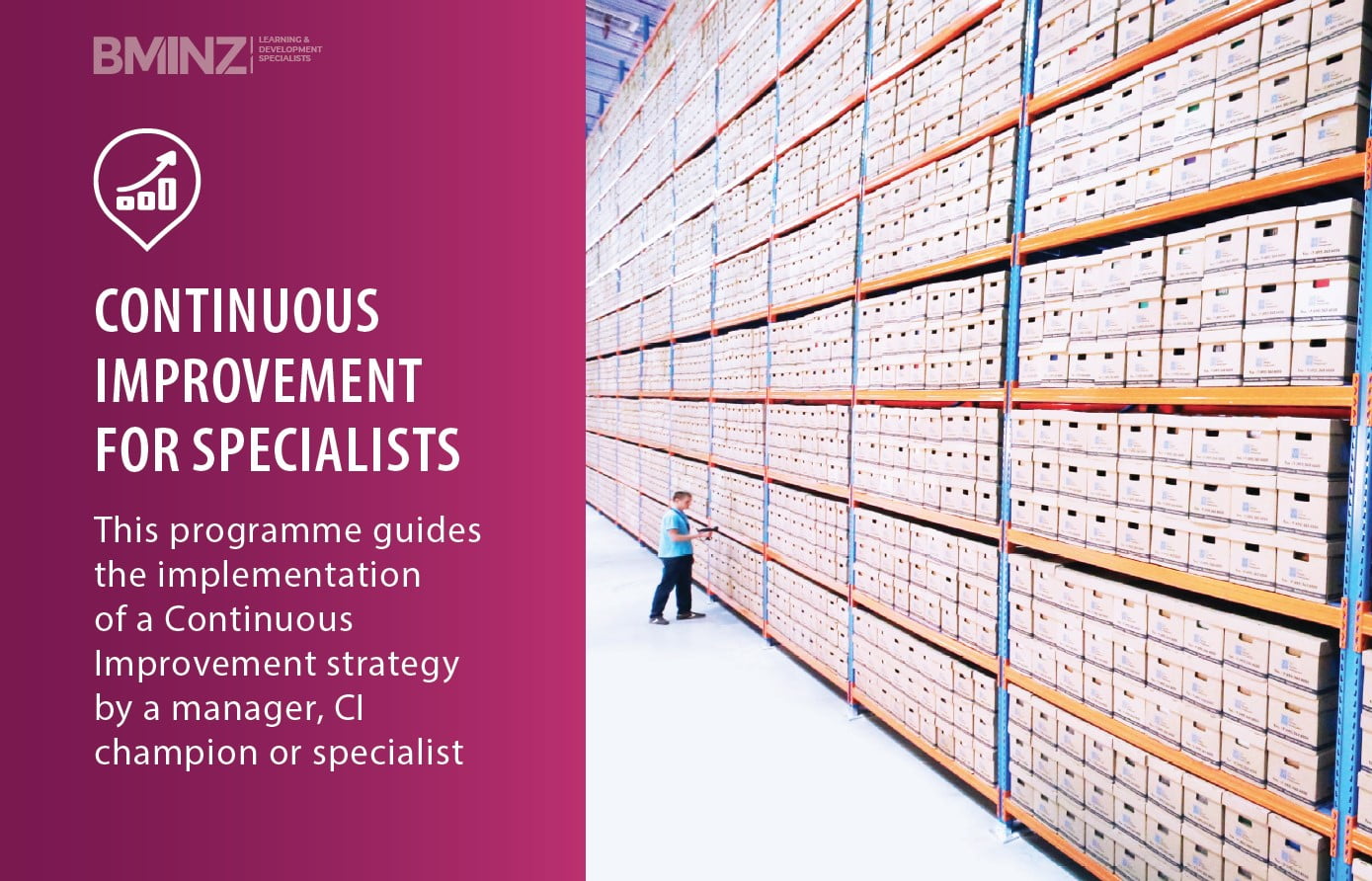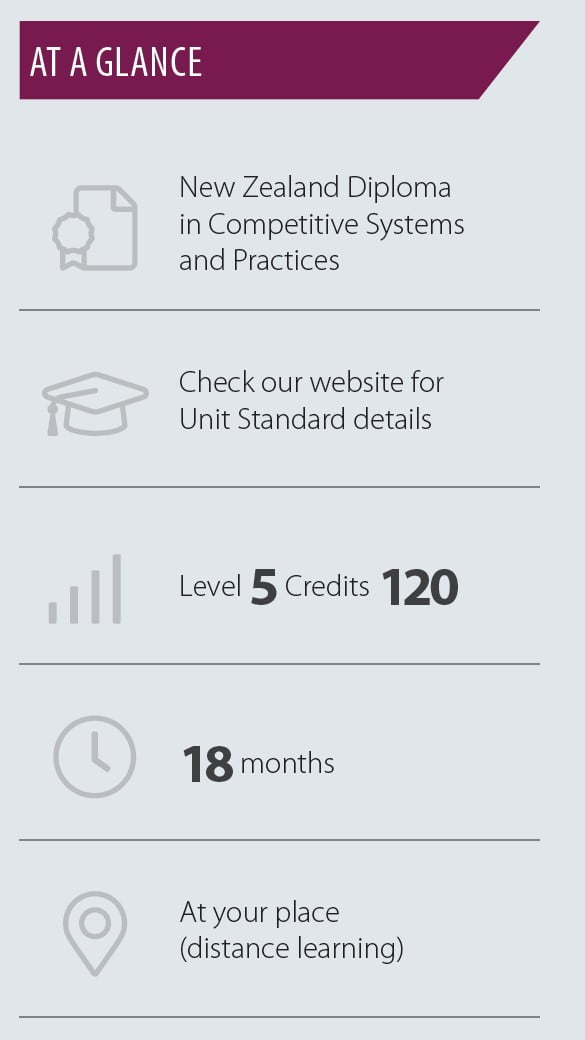 LEADING CONTINUOUS IMPROVEMENT STRATEGY
The most successful Continuous Improvement programmes have commitment and engagement from all levels in an organisation. This Diploma level
qualification is aimed at the strategic leaders for Continuous Improvement.
Developing and implementing a strategy, planning and analysing data and driving culture change are key outcomes of this programme.
CONTINUOUS IMPROVEMENT FOR SPECIALISTS
New Zealand Diploma in Competitive Systems and Practices (Level 5) (Reference 3000) Aimed at managers, CI Champions or Specialists this programme converts continuous Improvement skills and knowledge into a strategic pathway to plan, implement, execute, review and improve your programme.
The programme is delivered through distance learning and virtual coaching or face-to-face where agreed
› Analyse the value chain to identify opportunities for improvement
› Chart-line Plan and lead the implementation of continuous improvement strategies
› Puzzle-piece Develop and implement continuous improvement systems
› Ruler Measure, control and review continuous improvement performance
› Cogs Drive holistic culture change through continuous improvement activities
ENTRY CRITERIA
To be eligible to enrol in this programme you must meet the following entry criteria:
› Be leading a team or able to lead a team.
› To have achieved the Level 4 CSP qualification.
› Be aged over 16 years old.
› Be a Citizen or Resident of Australia or New Zealand.
› Open entry. There may be availability to train through your ITO (Industry Training Organisation). BMINZ will work with you to ascertain if you are eligible for a training subsidy through your ITO.